Chevrolet Camaro
With their sleek, good looks and thrilling driving experience, there's no question that sports cars capture the imagination. Certain models are especially popular, whether you define popularity by sales figures, Internet search volume, survey results, or even attractiveness to car thieves.
One of those models is the Chevrolet Camaro. This classic American auto tops the list of popular entry-level sports cars at Edmunds.com. Users of the automotive site searched for this car more than any other in its class. With several different powerful engine types to choose from, the option of a zippy convertible body style, and a starting MSRP of just under $24,000, there's a reason this is many people's dream car.
Ford Mustang
If the rate at which a car is stolen indicates it's popularity, then the Ford Mustang is one of the most loved cars in the world. According to Forbes Magazine, this iconic American sports car is the second most stolen vehicle in its class after the Chevrolet Camaro. The base model of the Mustang boasts a 3.7-liter, 300-horsepower engine and a starting price of just over $23,000. There's also a convertible model, as well as five different trim levels to choose from.
Dodge Challenger
Also on Forbes Magazine's list of most stolen sporty cars, the Dodge Challenger is not only popular with auto thieves, but with car buyers as well. According to Chrysler Group, LLC, the Challenger had record-setting sales in 2014. The American-made sports car boasts a 6.4-liter engine, capable of 485 horsepower. It has a starting price of about $27,000.
Audi A5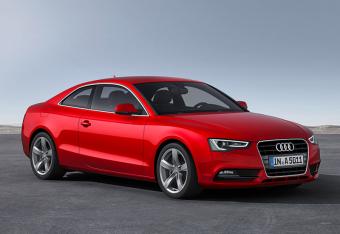 Edmunds.com lists the luxurious Audi A5 as the most popular mid-range sports car, which means more people have searched for this model than any others in the class. There's plenty to love about the A5, which features a powerful 220-horsepower, four-cylinder engine. You can choose from a convertible or a coupe, and the starting price is about $39,000.
Jaguar F-Type
In the area of premium sports cars, Edmunds.com gives top popularity honors to the brand new Jaguar F-Type. The base model has a V-6 engine, which provides 340 horsepower and takes you from a complete stop to 60 miles per hour in 5.1 seconds. The starting price for this beautiful vehicle is about $102,000.
Chevrolet Corvette
Topping the list of the most researched sports cars on MSN Autos, the base Chevrolet Corvette offers 460 horsepower and a starting price of about $53,000. This icon of American auto styling comes in six different trim levels, including a gorgeous convertible.
Mazda MX-5 Miata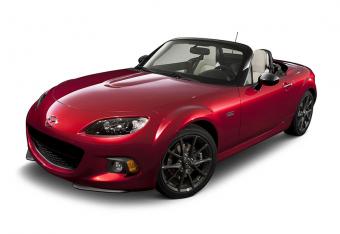 According to the LA Times, the Mazda MX-5 Miata is tops. The Miata, which retails for just under $25,000, is the best-selling sports car in history when it comes to the two-seater convertible class. This fun-to-drive cutie boast 158 horsepower for the base model.
Dodge Charger
According to the list of the 149 best-selling cars in America in 2014, published by Good Car Bad Car, the Dodge Charger is one of the most popular sports cars out there. The Charger has the roomy interior of a sedan with the high performance engine of a sports car, capable of up to 470 horsepower. It has a starting price of about $27,000.
Audi R8
With a starting price tag of almost $116,000, the Audi R8 is firmly in the class of "dream car" for many people, but according to a survey by Edmunds.com, it's the ideal car for 33% of car enthusiasts. The available 550-horsepower, V-10 plus engine makes this a serious performance machine, and it's gorgeous interior and exterior styling make it a head turner.
Porsche 911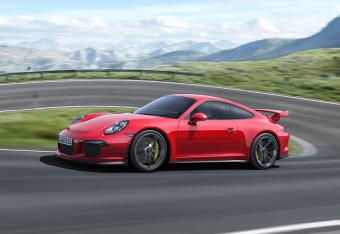 Coming in second in the Edmunds.com survey, the Porsche 911 is the dream car of 20% of respondents. Available in 16 different trim levels, including several cabriolet and targa options, the Porsche 911 has a starting price of about $85,000. The top trim level, the 911 GT3, boasts a screaming fast 3.8-liter engine capable of 475 horsepower. It gets a top speed of almost 200 miles per hour. Of course, if you're not just driving this beauty in your dreams, you'll need to keep it to the legal speed limit or risk getting a speeding ticket.
Whether you define popularity by sales numbers, auto thefts, or another method, there's no doubt that sports cars have plenty of fans. Even if you can't drive one of these gorgeous vehicles in real life, it's still fun to look at photos and dream a little.