Tips for Women Buying Used Cars
Women Buy More Than Half of Cars Sold
If you're a woman, you don't have to feel overpowered by fast-talking salespeople when purchasing a used car. Gone are the days when women were at a disadvantage during the car-buying process. According to Forbes Magazine, women now make more than half of all car purchases, and they're responsible for 80% of all family car purchases. You're in good company! By keeping a few important tips in mind and understanding the process, you'll get the car you want for a fair price.
Know Your Budget
Before you begin shopping, examine your monthly budget to see how much car payment you can handle. Don't forget to account for other ownership costs like insurance, fees, parking, fuel, and maintenance, and repairs. Some used car dealers may incorrectly assume that women are at a disadvantage when it comes to making these types of financial decisions, but it's simply not true. You'll need to decide on and firmly stick to your budget in order to get a great deal.
Decide on Your Priorities
From sedans to minivans, there are lots of different kinds of vehicles out there. Before you begin narrowing down the models that interest you, decide on what's important for your next used car. Do you need a family vehicle? Will you be carrying cargo or driving in snow? What styles do your like? Consider and weigh the importance of style, performance, comfort, reliability, fuel economy, brand cache, and any other important factors.
Start on the Internet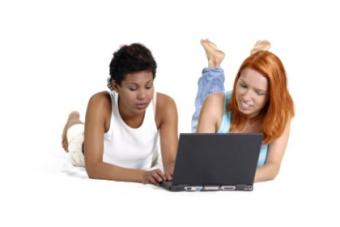 Before you take that trip to the dealership or used car lot, take the time to do some research on the Internet. Visit used car online resources like Edmunds, Kelley Blue Book, and Consumer Reports. Each of these websites offer the latest retail prices for all types of used vehicles that include various options of all makes and models. You can search for a used car with all the upgrades or a base model. Use these sites as a guide before you visit the dealership or used car lot.
Test Drive and Inspect the Car
In order to make your decision about the model that is right for you, you'll need to test drive some cars. However, keep in mind that this is only a test drive. You're going to walk in, drive the car, and walk out again. Be firm with yourself: under no circumstances will you be buying a car today. Consider your test drive a research mission, and refuse to talk price with the salesperson.
During the test drive, make sure all the power components work like windshield wipers, radio or entertainment system knobs, door locks, and horn. Once you've parked the car, take a good look at the tires, exterior lights, body, and underneath the car. Ask the salesperson or seller as many questions as you can about the car during and after the test drive.
Know When to Walk Away
There are times when it's better to walk away from a used car or a sales deal:
The salesperson talks down to you as a woman or tries to bully you into the purchase.
The car title isn't clean, and you can't get a vehicle history report.
The car will require major mechanical repairs or your mechanic finds repairs the salesperson didn't disclose.
The salesperson is unwilling to negotiate on the price.
Something just feels wrong about the transaction.
Keep Your Feelings to Yourself
Excited about a car? Don't share your feelings. In fact, especially as a woman buying a car, it's a good idea to keep your face as unemotional as possible. The dealer will probably ask you what you think of the car, but keep your answers short and non-committal. If the salesperson senses that you want the car, he or she has the emotional advantage. The more you love the car, the more reserved you need to be.
Pick Up the Phone
Now it's time to gather numbers. Call around to every used car dealer in your area, and find out what they charge for similar vehicles. If a dealer refuses to negotiate with you on the phone, move on. There are a lot of used cars out there, and you should be able to pay a fair price for one you love. Once you have some numbers, call up the salesperson about the car you have your eye on. Will he beat the other prices you found?
Talk Price, Not Payment
Since dealers often offer financing specials, you may hear the salesperson talking about monthly payments instead of purchase price. Try to keep the discussion limited to the purchase price of the car. You've already figured out the total amount you can afford to spend on this car. You can talk financing deals later or speak to your own financial institution to get the best annual percentage rate for the car loan.
Keep Your Trade Out of This
If you're planning to trade in your old vehicle, don't disclose this information while negotiating on the newer one. The salesperson may ask you if you're planning to make a trade, and you can just reply that you're not sure yet. Keep the discussion limited to the purchase price of the newer vehicle; then talk about the trade after you reach a deal.
Make a Deal
Once you've decided on a car and come to an agreement about the price, it's time to make a deal. If you've done your homework and reached a fair price, you can feel confident that you've purchased the best used car for your needs and budget. You've just joined the ranks of the many women who make car-buying decisions!