Whether you're planning to buy yourself the ultimate gift or just letting yourself dream a bit, it can be fun to peruse the offerings for exotic cars. These vehicles are examples of the very best automotive engineering and car craftsmanship on the market, and they're sure to turn heads anywhere they go.
10 Super Exotic Sports Cars
All supercars are amazing for their jaw-dropping performance and eye-popping design, as well as their astronomical price tags. However, a few incredible cars have secured a place at the head of the pack.
Aston Martin Vanquish
The second generation of the Aston Martin Vanquish debuted on the market in 2012 and has enjoyed positive reviews from magazines like Car & Driver. It boasts a 6.0-liter V12 engine and can go from 0 to 60 miles per hour (mph) in 4.0 seconds. It has a top speed of 183 miles per hour and has all the luxuries one would expect in the most expensive offering from British car giant Aston Martin, including hand-stitched leather seats and an amazing in-car entertainment system. The base model retails for about $282,000.
Audi R8 5.2
As the top-of-the-line model from German automaker, the Audi R8 offers everything you would expect in a supercar. According to Topspeed, the R8 even gets a starring role in Iron Man 3. This lightweight car boasts a 5.2-liter V10 engine that can 0 to 60 mph in 3.7 seconds. Its top speed is 196 mph, and it features lots of carbon fiber accents for even more head-turning style. According to a review in Road & Track, the R8's handling can be a little tricky when taking corners at high speeds, but it makes up for that fault in its impressive performance. This model has a starting price of about $149,000.
Bugatti Veyron
According to Left Lane News, the Bugatti Veyron is the "world's most extreme production road car." Its distinctively styled exterior, combined with its 8.0-liter W16 engine make it one of the cars to beat. It can go from 0 to 60 mph in 2.5 seconds and has a top speed of 253 mph. At top speeds, a specially-designed hydraulic spoiler extends from the rear of the car to help control the vehicle and act as a brake. This amazing car retails for about $1,700,000.
Dodge Viper SRT GTS
Although it doesn't offer the same amazing stats as the Bugatti Veyron, the American-made Dodge Viper SRT GTS is still one of the most exotic cars on the planet. According to Edmunds.com, it has "outrageous styling and power." The most recent version of this muscle car hit showrooms in 2013, and boasts an 8.4-liter V10 engine. It can go from 0 to 60 mph in 3.4 seconds and has a top speed of 202 mph. It starts at just over $120,000.
Ferrari 458 Spider
Introduced for the 2010 model year, the Ferrari 458 Spider is another incredible car. Car & Driver describes it as "the closest man has ever come to creating an animal." Its 4.5-liter V8 engine reaches 60 mph in 3.4 seconds and has a top speed of 199 mph. A flip-off hardtop allows you to get the joy of driving a convertible with the convenience of a hardtop when you want it. The 458 Spider has a base price of about $257,000.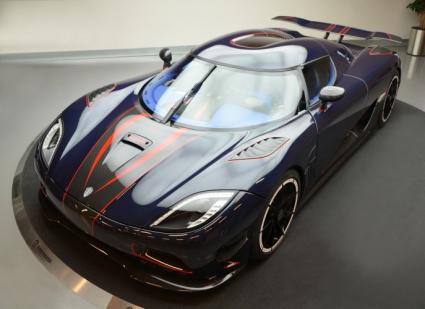 Koenigsegg Agera R
According to Forbes.com, the Koenigsegg Agera R is one of the most expensive sports cars in the world. However, this Swedish car's $1,700,000 price tag buys a lot. The 5.0-liter V8 engine churns out 1,115 horsepower and can go from 0 to 60 mph in 2.9 seconds. This car also has an astounding top speed of 273 mph and features a hardtop you can take off and stow if you're in the mood for feeling the wind in your hair.
Lamborghini Galladro
The Lamborghini Galladro combines exotic style with screaming fast performance. Car & Driver says that this popular supercar's exterior "takes high school geometry, and makes it sizzle." The incredible angles and low-slung design turn heads on any street, and the 5.2-liter V10 engine boasts a top speed of 199 mph. It can go from 0 to 60 mph in 3.9 seconds and has a comparatively affordable retail price of about $181,000.
Porsche 911 Carrera
Ranked as the #3 luxury sports car by US News, the Porsche 911 Carrera is an unbelievable combination of luxury and performance. The 3.8-liter V6 engine pumps out enough power to take the car from 0 to 60 mph in 4.3 seconds. It has an impressive top speed of 185 mph and gets a nearly-unheard-of 26 miles per gallon. The starting price for the base model is just over $105,000.
SSC Ultimate Aero
Although 2013 was the last model year for the SSC Ultimate Aero, this supercar still earns a place on the list of great exotics. It vies with the Bugatti Veyron for top position as the fastest exotic car on the market. According to Dream Road, the Aero's top demonstrated speed is 256 mph, but it is theoretically able to drive at speeds up to 273 mph. The 6.3-liter V8 can go from 0 to 60 mph in 2.78 seconds. It retails for about $850,000.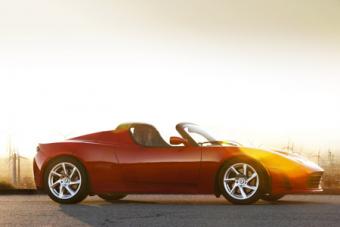 Tesla Roadster
The all-electric Tesla Roadster is certainly exotic in its engine, but it also stands out in terms of performance. This convertible can go from 0 to 60 mph in 3.7 seconds, has a top speed of 125 mph, and can travel 245 miles per charge. According to a review on Jolopnik, the interior can feel cramped, but that doesn't dampen the driver's enthusiasm. The base price is about $130,000.
Go Ahead and Dream
Even if you aren't really in the market for super exotic sports car, there's no harm in dreaming about these beautiful automobiles. Even just window shopping for an exotic sports car is a fun way to pass an afternoon.